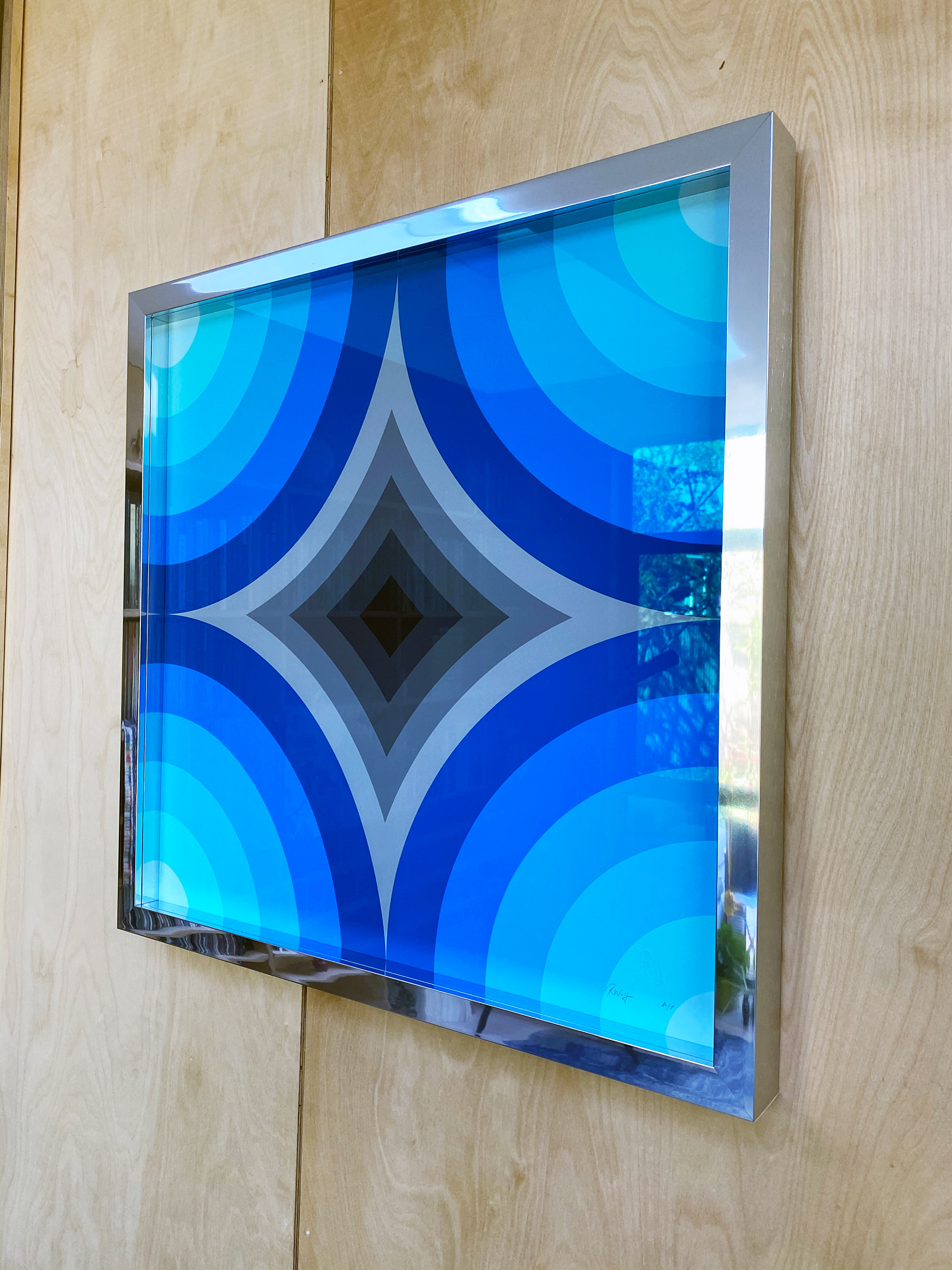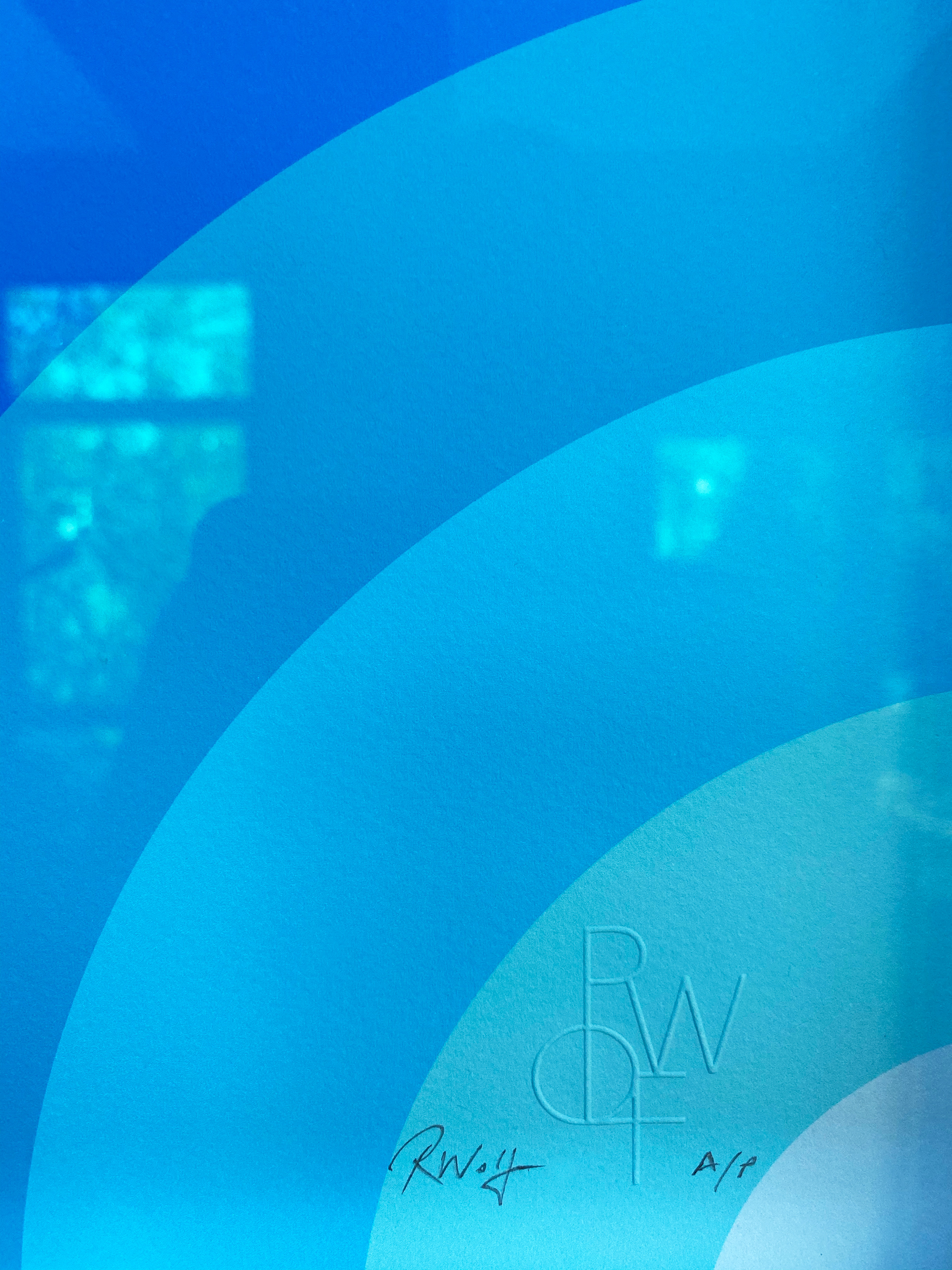 Take a breath and then another; breathe in, breathe out; breathe deep, breathe shallow, breathe gentle; feel the breath of life fill your body; inhale, exhale; to become evermore grounded and to be with joy for the gift of your life.
Buy

Breathe I

,

II

and

II

artworks as a set for a preferential price (more economic than buying as individual posters). 
Printed on 
a very special natural cotton paper with a silvery-shimmering surface finish to create a unique metallic look and feel.
Size: 540 x 540mm
Printed on Photo Rag® Metallic 100% cotton high-gloss metallic finish (340gsm) 
Giclee print
Limited edition 96
Numbered and signed with a blind-embossed monogram stamp for authentication
If you order more than one poster in a single order, you'll only pay the one price as listed for P&P 
unless the order exceeds capacity for one piece of packaging
Please note the design seen here on-screen is the digital version of the final artwork and due to the differences with on-screen digital colour (along with screen contrast, brightness and so on) and printed colour, the colours seen on this page are a representation only of what will be the final printed colours (which are gorgeous!) and should not be considered to be accurate to the final artworks. All frames shown are for visual purposes only – posters will be supplied unframed.