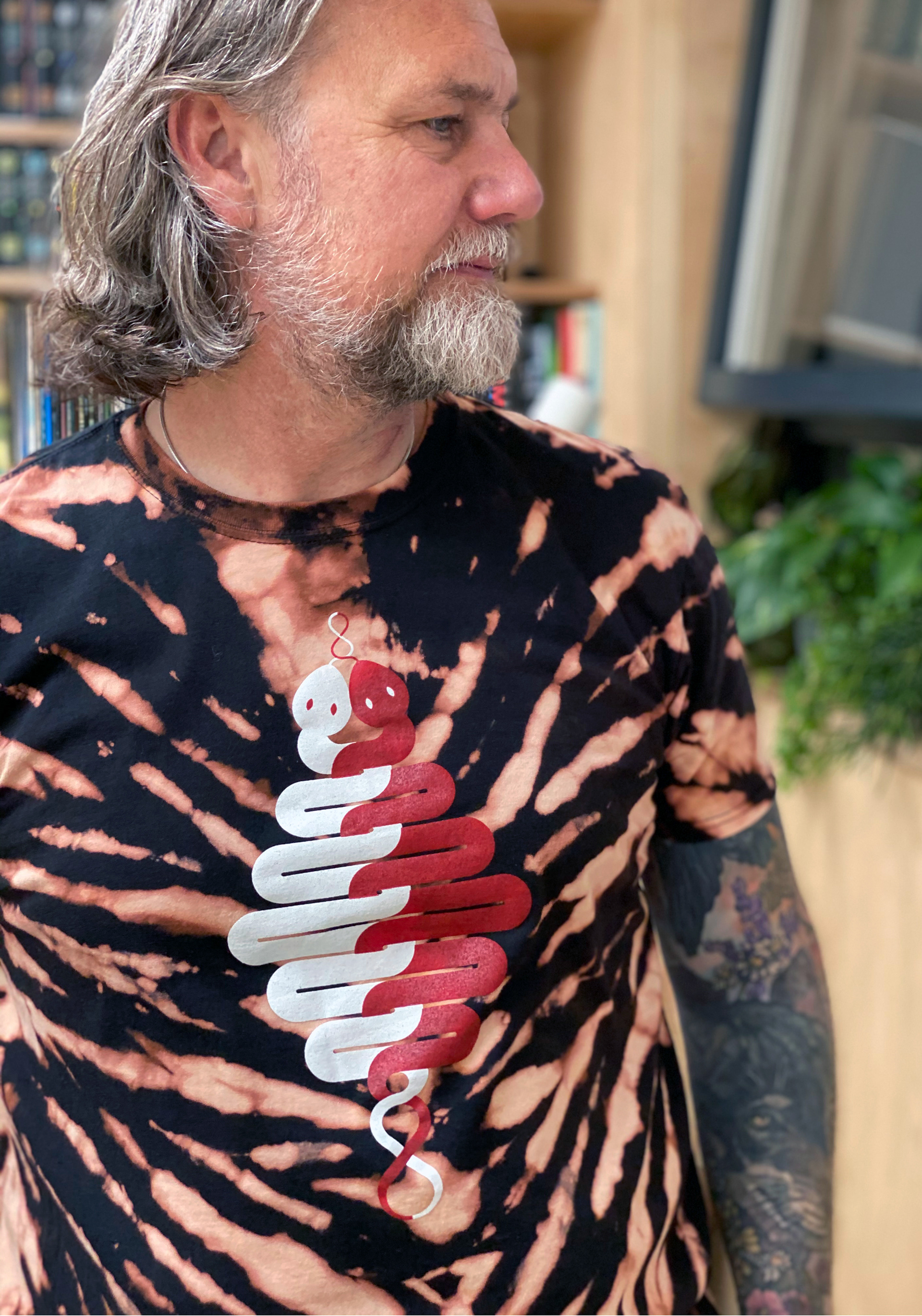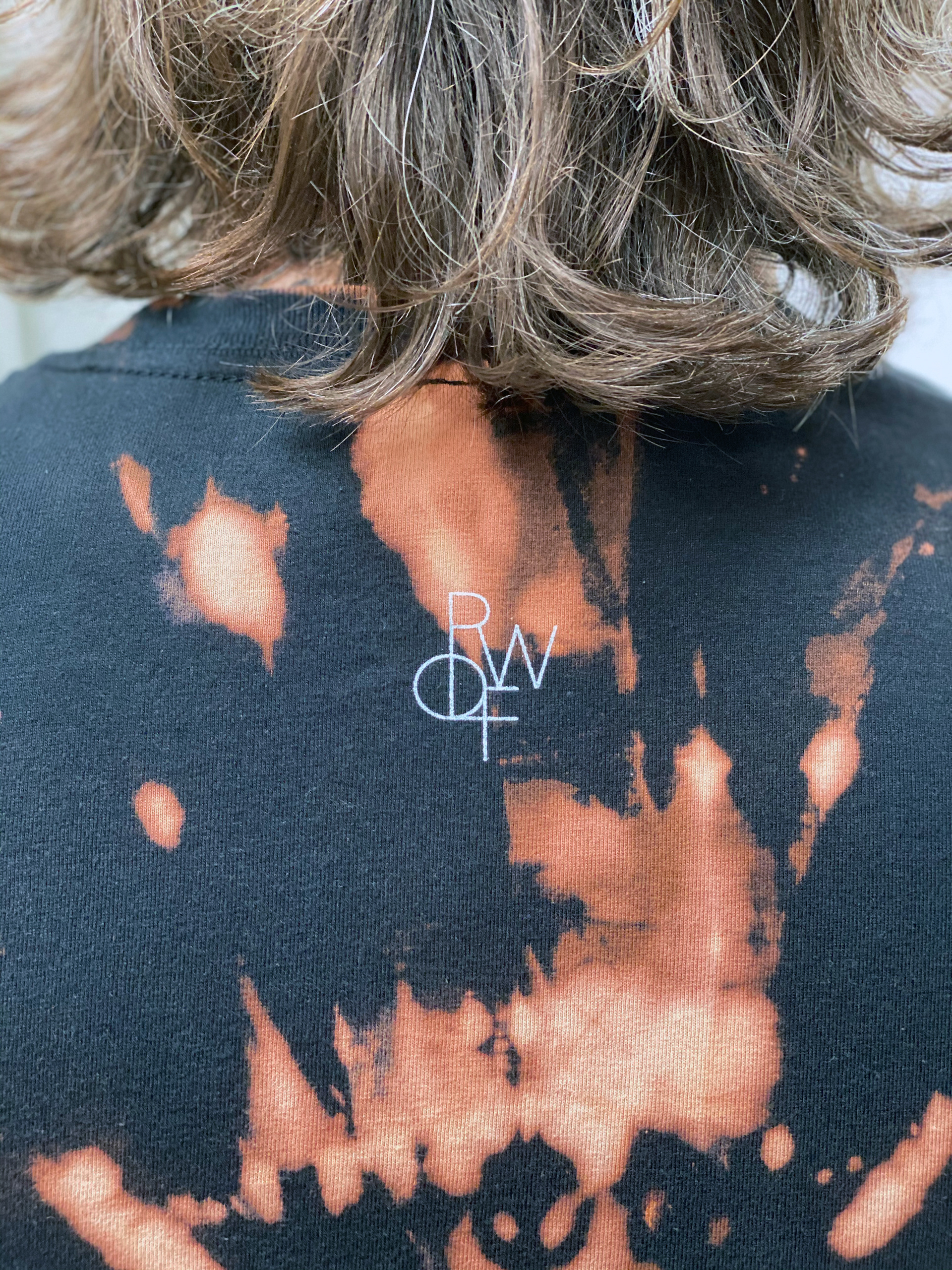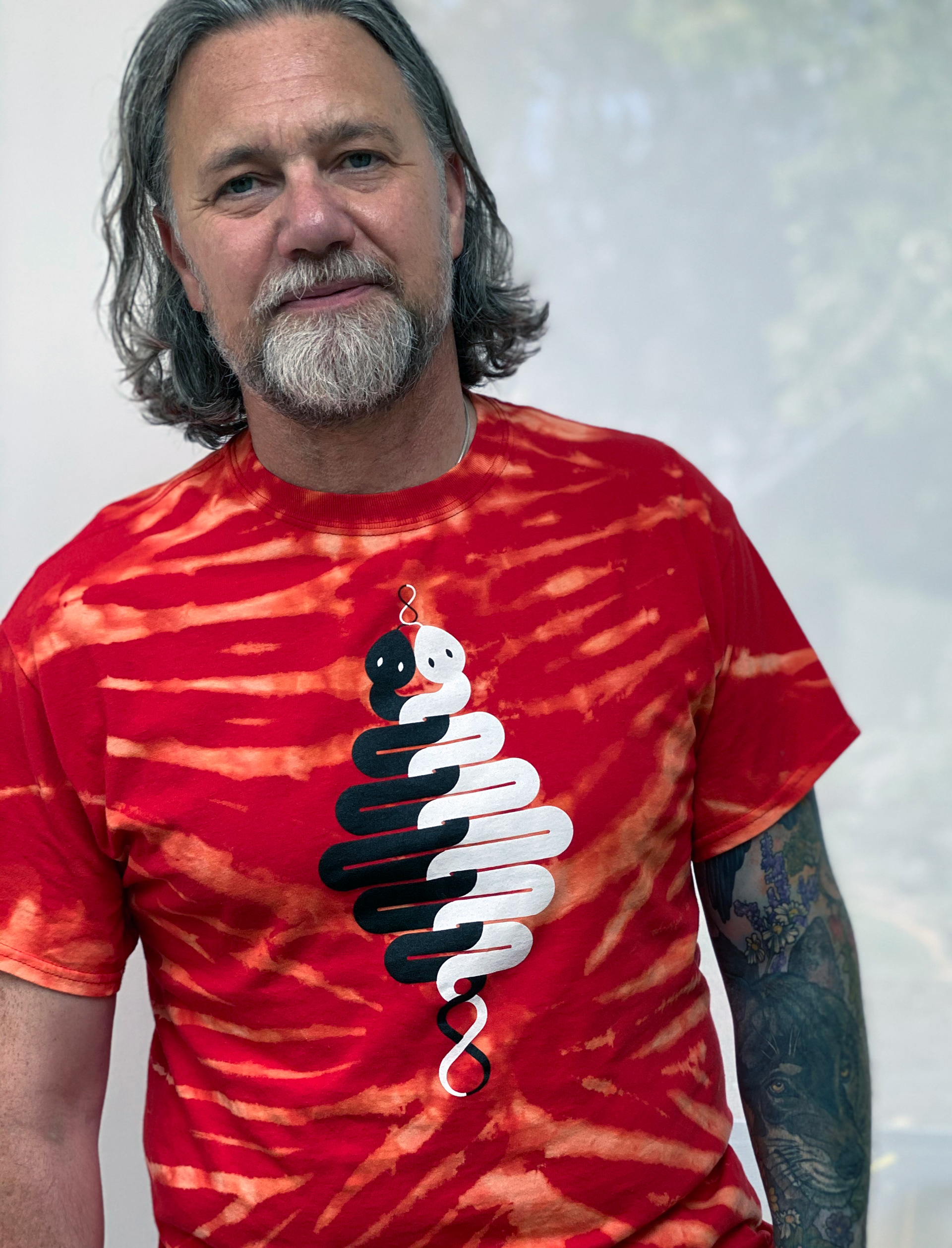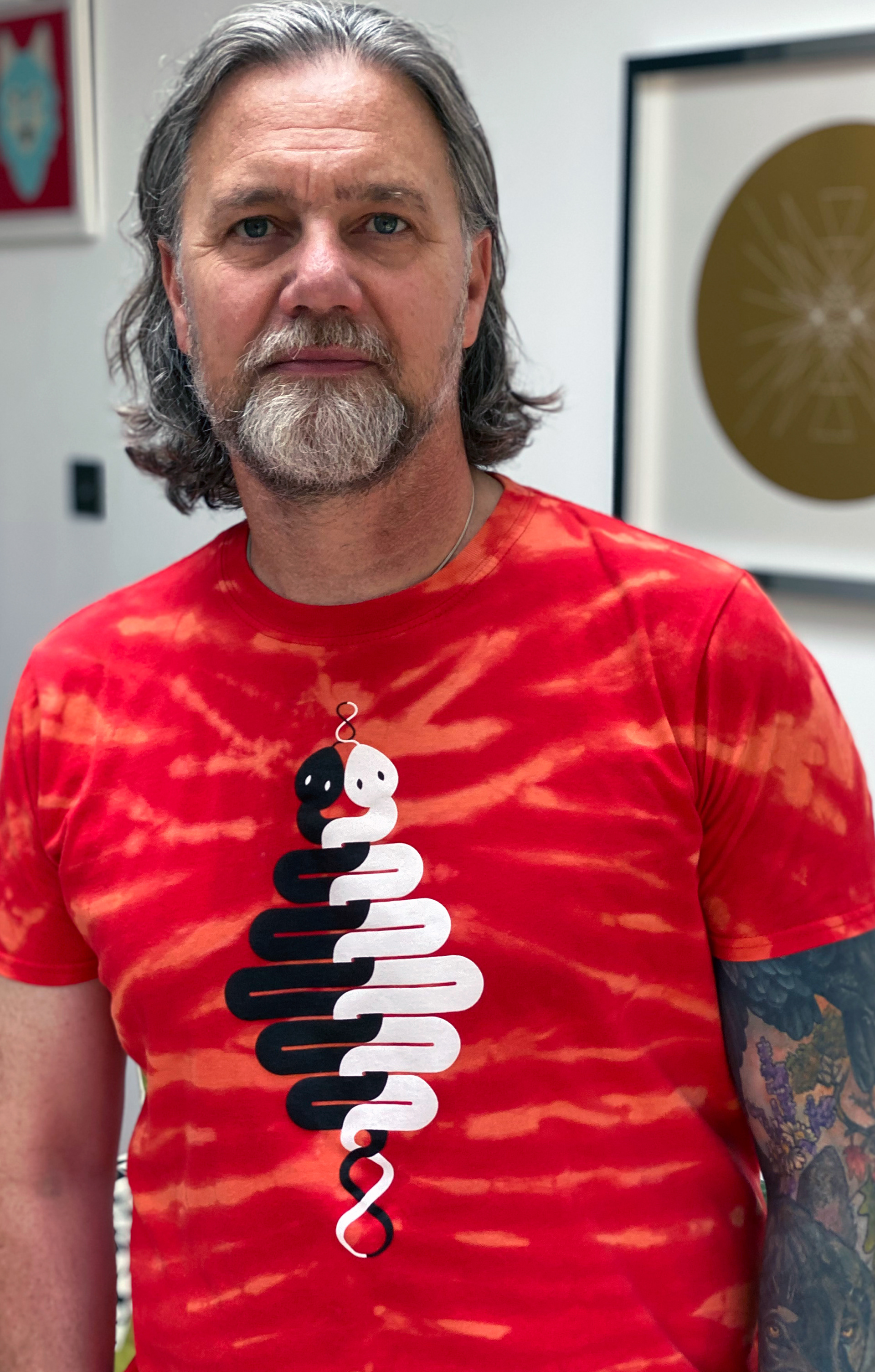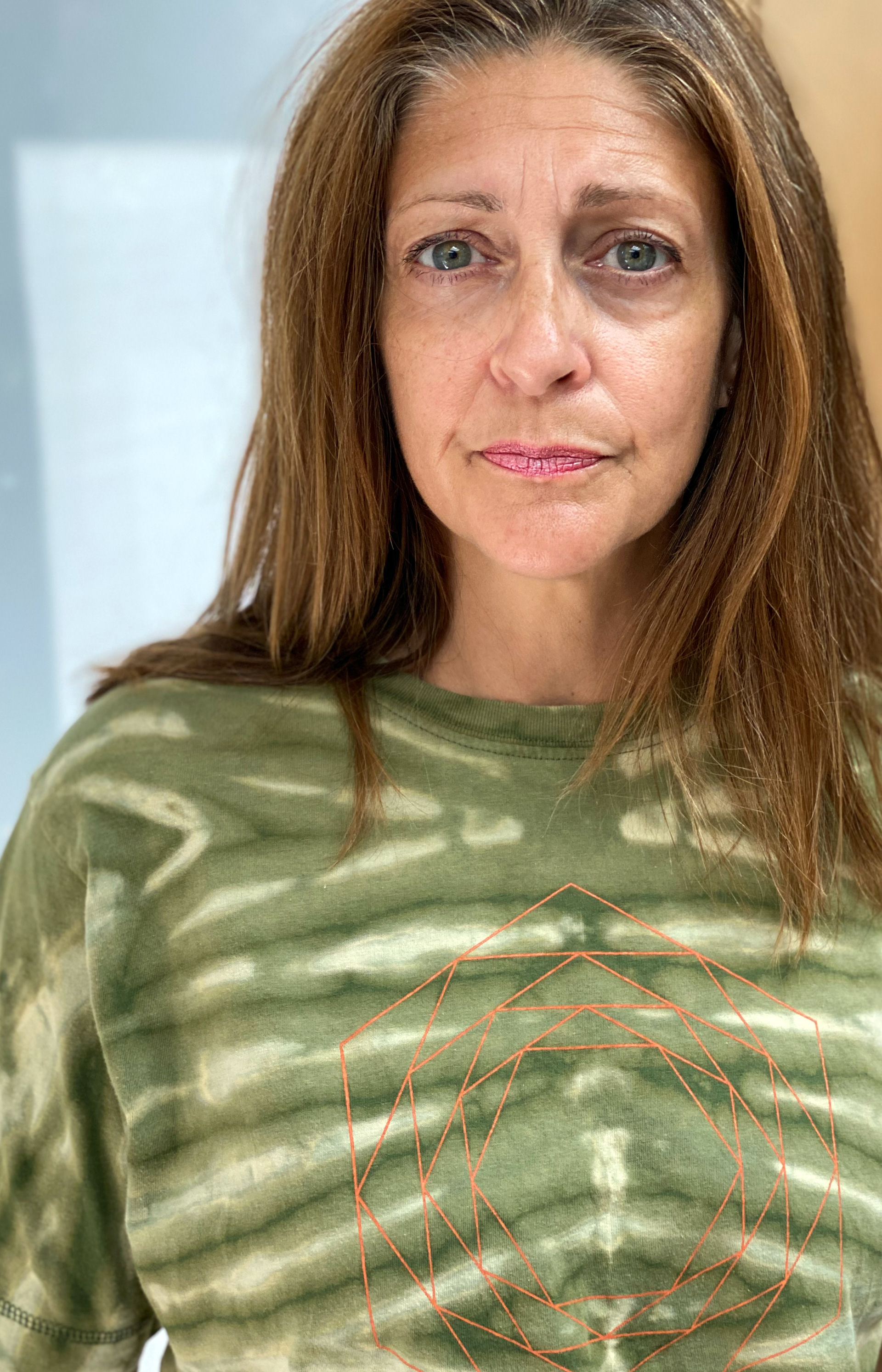 An opportunity to get a one-of-a-kind design that only you will own. Choose a t-shirt design – either
Six Hexagons
or
Two Serpents
(or both!) – choose which colour T and size and request to have it tie-dye'd. Your order will then be bleach tie-dye'd by hand by @deadeyes_pitchfork (Instagram). Each resulting t-shirt is absolutely unique; a one-off and it will be made especially for you...  
Small / Medium / Large / XL / 2XL
Please note that orders are hand silk-screen printed on demand once a certain batch number is reached so delivery times may be longer than you wish. If you do want an order sooner please get in touch and I'll endeavour to do what I can. 
If you order more than one t-shirt in a single order, you'll only pay the one price as listed for P&P 
unless the order exceeds capacity for one piece of packaging.
N.B. colours seen here on-screen may vary to final t-shirt due to the differences with on-screen digital colour (along with screen contrast, brightness and so on) and printed colour. Also colour may vary in t-shirt batches.